Providence
Providence offers new homes in the Orlando area by top national builders. There is a setting in the city of Davenport in Polk County that is uncomparably the best countryside living in Central Florida. The custom homes of Providence feature manicured landscapes that meet rippling lakes. Just southwest of Orlando, you will find vibrant lifestyles thriving under golden sunlight. The new homes built upon 2,200 pristine acres beckon a privileged few with a luxury unlike any other. Providence Florida is a place where nature is your neighbor, where lush foliage rustles in the morning breeze. Where the nation's top home builders have chosen to offer their models for the Orlando market.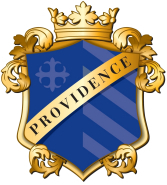 ---
Featured Flyers
Our Builders
Builder Map
Contact Us
(863) 427-7579

Email

Address:
131 Chadwick Drive, Suite 100 Davenport, FL 33837
The Michael Dasher designed golf course is tied together gracefully with exquisite home sites and numerous amenities. Along with your luxury home, enjoy a winning hole-in-one, game-set-match, morning swim, or afternoon workout. Providence is a place where dreams are fulfilled and life is lived to the fullest. Contact us to find out why your new home in Orlando may very well be one of ours.